Daddy's Hands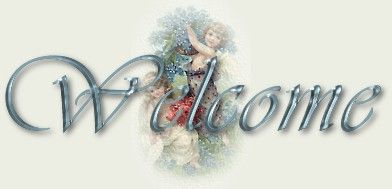 Angels Among Us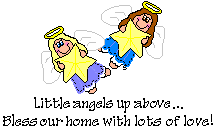 Are there Angels Among Us? I believe that the answer to that can only be found in one's faith, and one's beliefs. After all, it takes a big leap of faith to believe in things of the imagination, or things not seen by ones own eyes. Angels are a mystery even to those that are scholarly and well informed; thus comes my belief that if you have an open mind and have faith, you shall draw your own conclusions about these mysterious beings.




When I come to the end of my rope,


God is there to take over

I would like to dedicate this site to a loving, beautiful person. My grandmama meant the world to me. We were very close and it saddened me deeply when circumstances prevented me from saying goodbye. But I will never say goodbye, cause she is here with us.
God saw you getting tired,
When a cure was not to be.
So He wrapped his arms around you,
and whispered, "Come to me".
With tearful eyes we watched you
And saw you pass away.
Although we loved you dearly
We could not make you stay
You didn't deserve what you went through,
So He gave you rest.
That gold heart stopped beating
Hard working hands at rest,
God's garden must be beautiful,
God broke our hearts to prove to us
He only takes the best
And when I saw you sleeping,
So peaceful and free from pain
I could not wish you back
To suffer that again.
--Author Unknown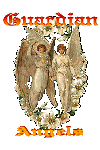 Angel Links on The WWW

Angelic Tidbits

The Flower*Fairies



Thank you Dee Leahy
for this wonderful award!!






[Angels Among Us][An Angel Among Us][Angelic Tidbits][Angel Links on the WWW]
[Prayer ScrAwLwaLL][Gabbiee's Corner of Links][Titanic][Flower Faeries][Poetic Verse Forms]
[PooH's CorneR][PooH's ScrAwLwaLL][Tigger's ScrAwLwaLL][Our Smiley's][Boo's Mousy]
[Our Cyber Pets][Repeat Three-Peat!][Great PooH Links][Elmo/Snoopy Links][Princess Diana]
[Our Ribbon Causes][Our Other Causes][Our Silly Causes][Webrings]
[Gabbiee's Little Treasures][Dolphins and Orcas][Mama's Nook][Linda's Cow Crossings]

Web Creations From The Heart made possible by the WebRing and New Dream Network.




Some of my graphics from
Nessa's Heavenly Creations
&
Billy Bear

Page Copyright Info.

Get your free homepage at Tripod